REMARKABLE STREETSCAPES
No matter where each day takes you, it begins and ends here.
Integrated seamlessly into the existing environment, the dramatic, architecturally authentic homes in Westhills will take full advantage of golf course living, whatever your stage of life.
Inspired by the spectacular scenery and natural beauty surrounding them, extensive landscaping and planted tree groves frame each residence and provide lucky visitors with compelling, but fleeting, glimpses from the street. Like the game itself, each property delicately balances social connection and elbow room, outdoor enjoyment and privacy. Always inviting but never exposed.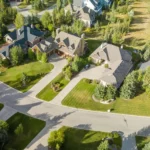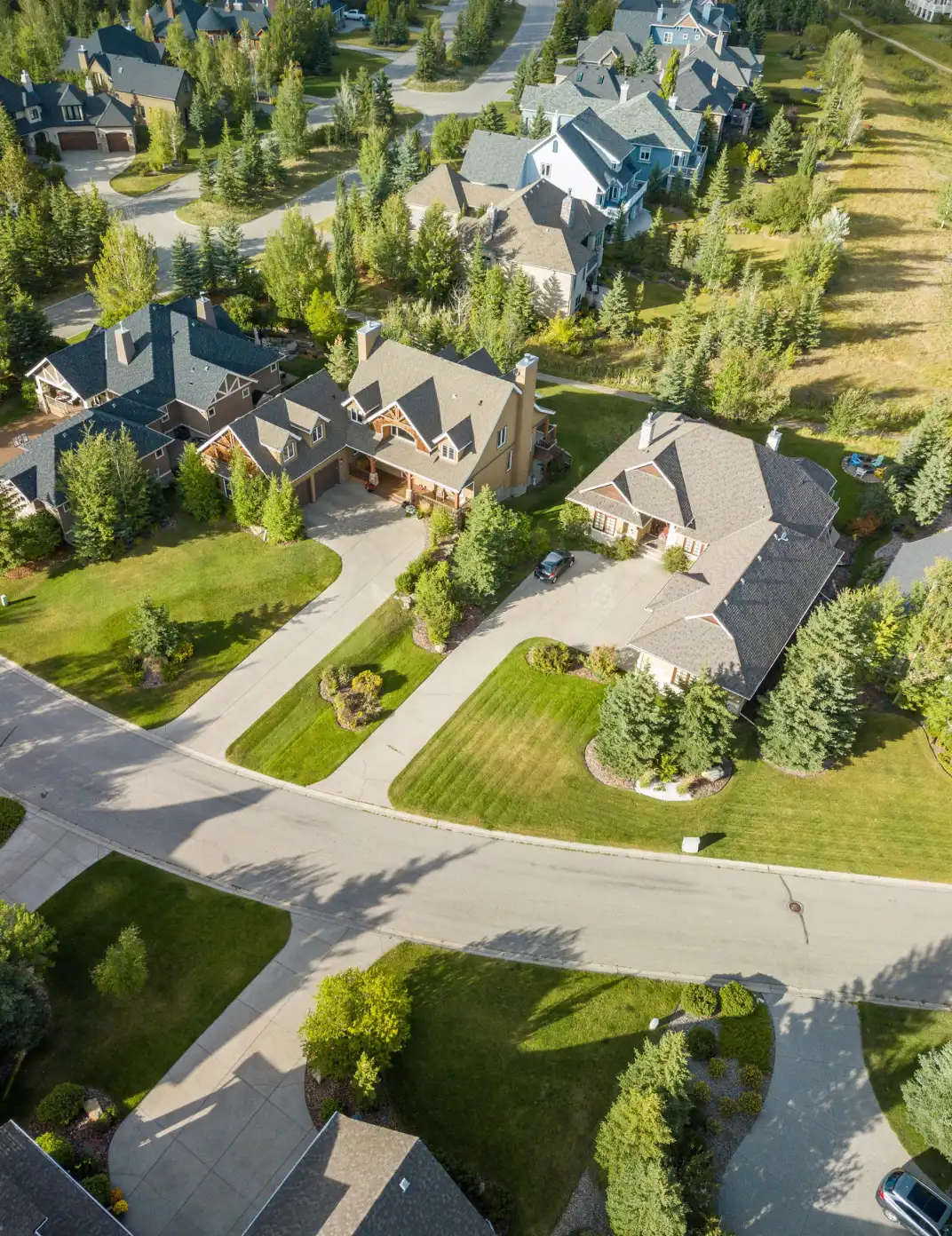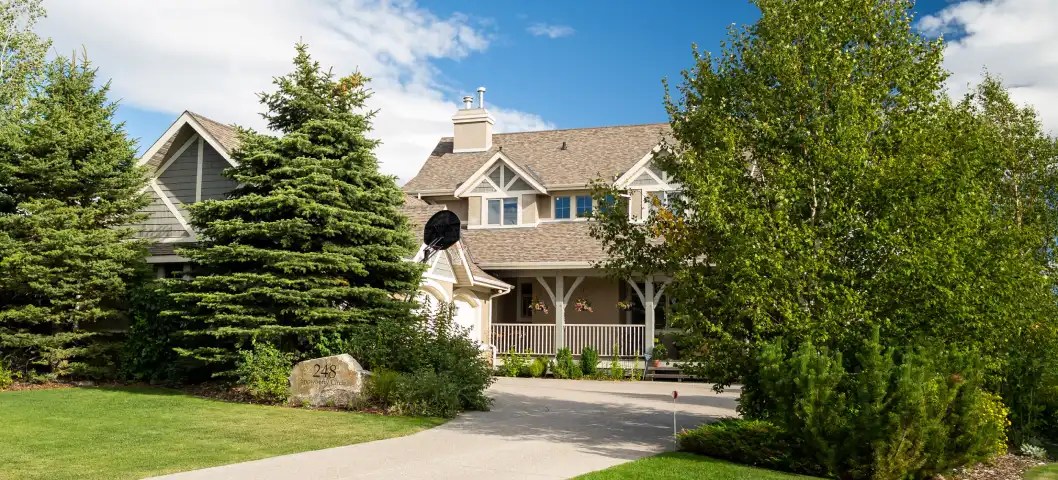 REMARKABLE LIVING
A home built around you.
This focus on wellness and well-being, of being healthy and finding balance, carries into core choices made within each home. An emphasis on large dramatic windows draws natural light indoors and standard HEPA whole-home filtration and low-VOC requirements protect the air quality within, so you and your family can breathe easily. For moments best enjoyed outdoors, front porches and rear decks on each home take full advantage of sunlight, no matter the time of day.
DETAILS THAT MATTER
Better homes in the Willows.
Each residence within Westhills must demonstrate not just aesthetic and architectural excellence, but design details supporting the health and happiness of each resident. It's this additional layer of thoughtful consideration that makes them so much more than a traditional estate home.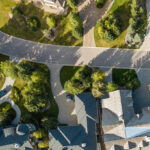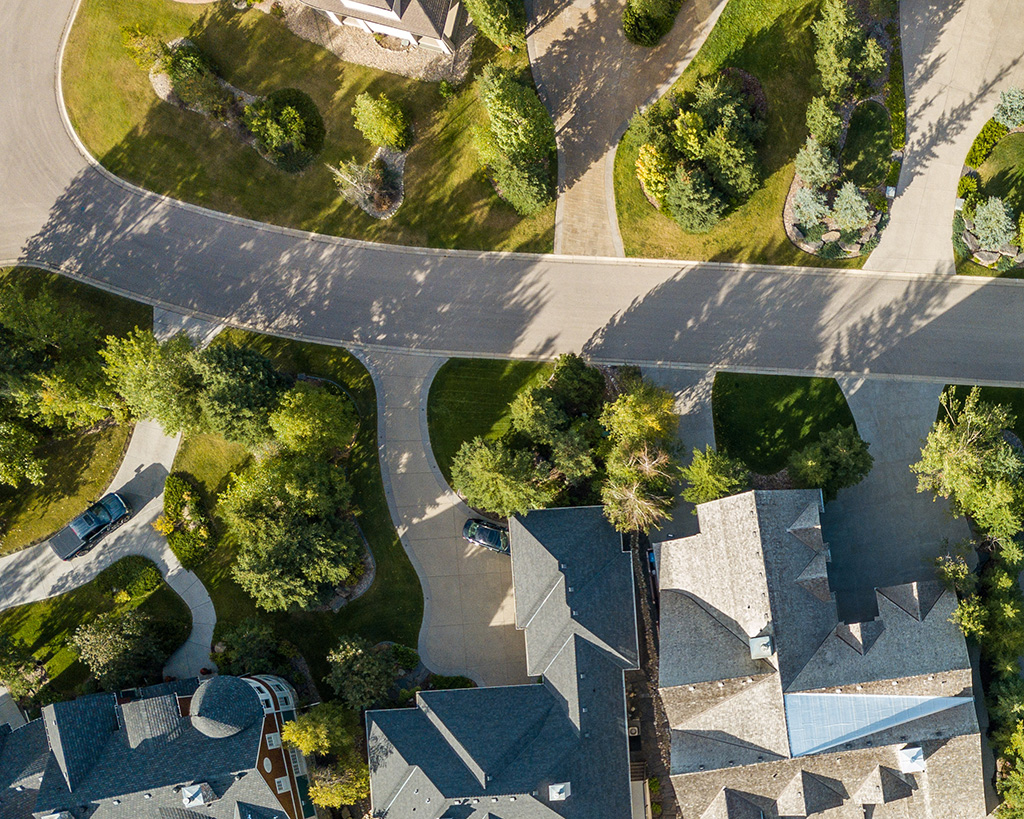 01/05
Nature without barriers.
Thoughtful, contiguous landscape planning between properties creates a more organic, naturalized streetscape that better celebrates the golf course environment while minimizing the amount of hardscaping.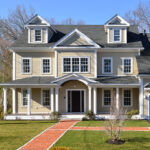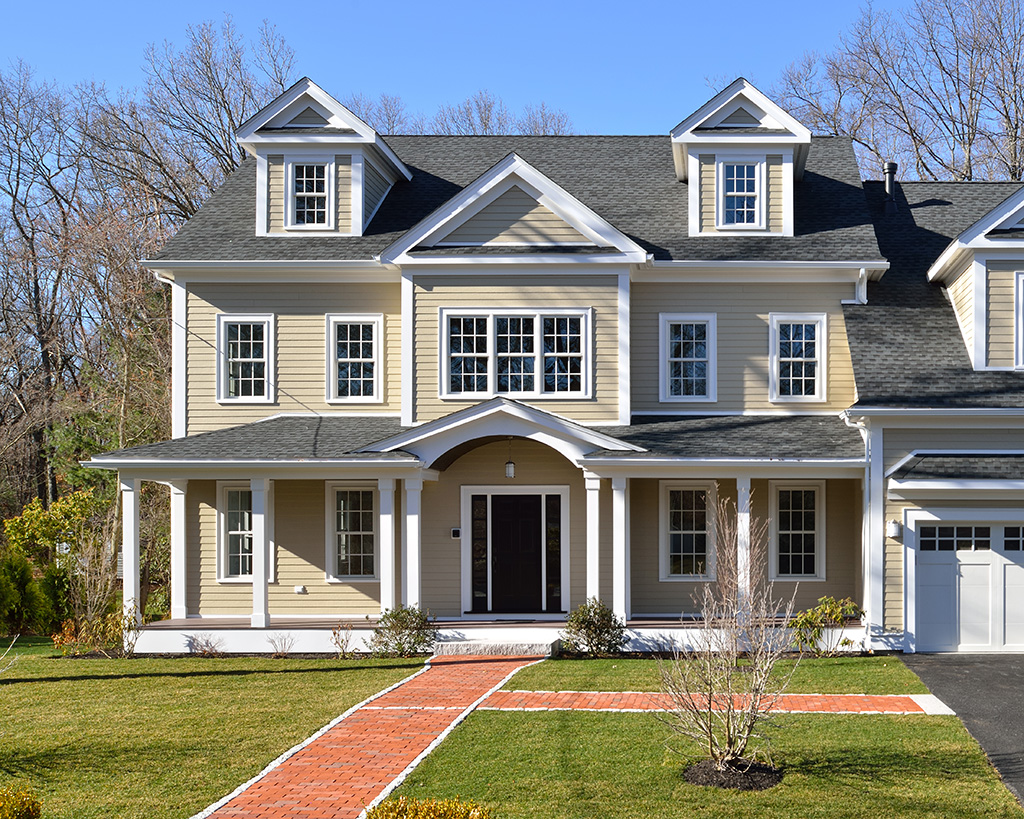 02/05
Front-to-back outdoor living.
Life in the Willows is as much about the home outside the house as within - with outdoor living spaces on both the front and back yards, residents are more connected to their community and the neighbourhood around them.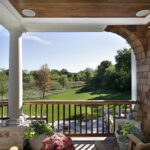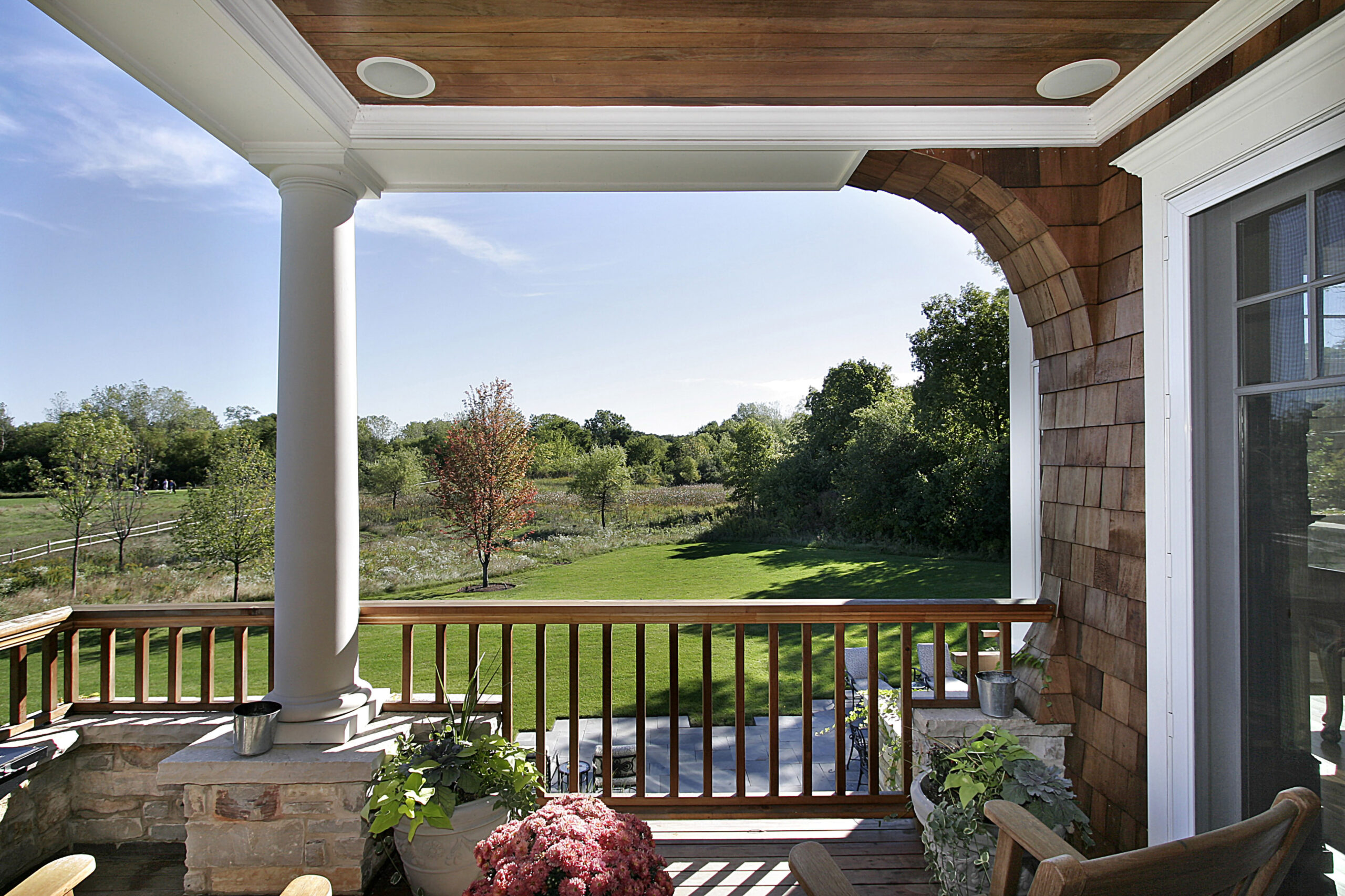 03/05
Backing onto beauty.
With modern communities so close together, it's easy to forget the simple joy of looking outward to the horizon. With an incredible array of course-backing opportunities, things are looking up.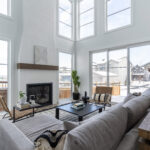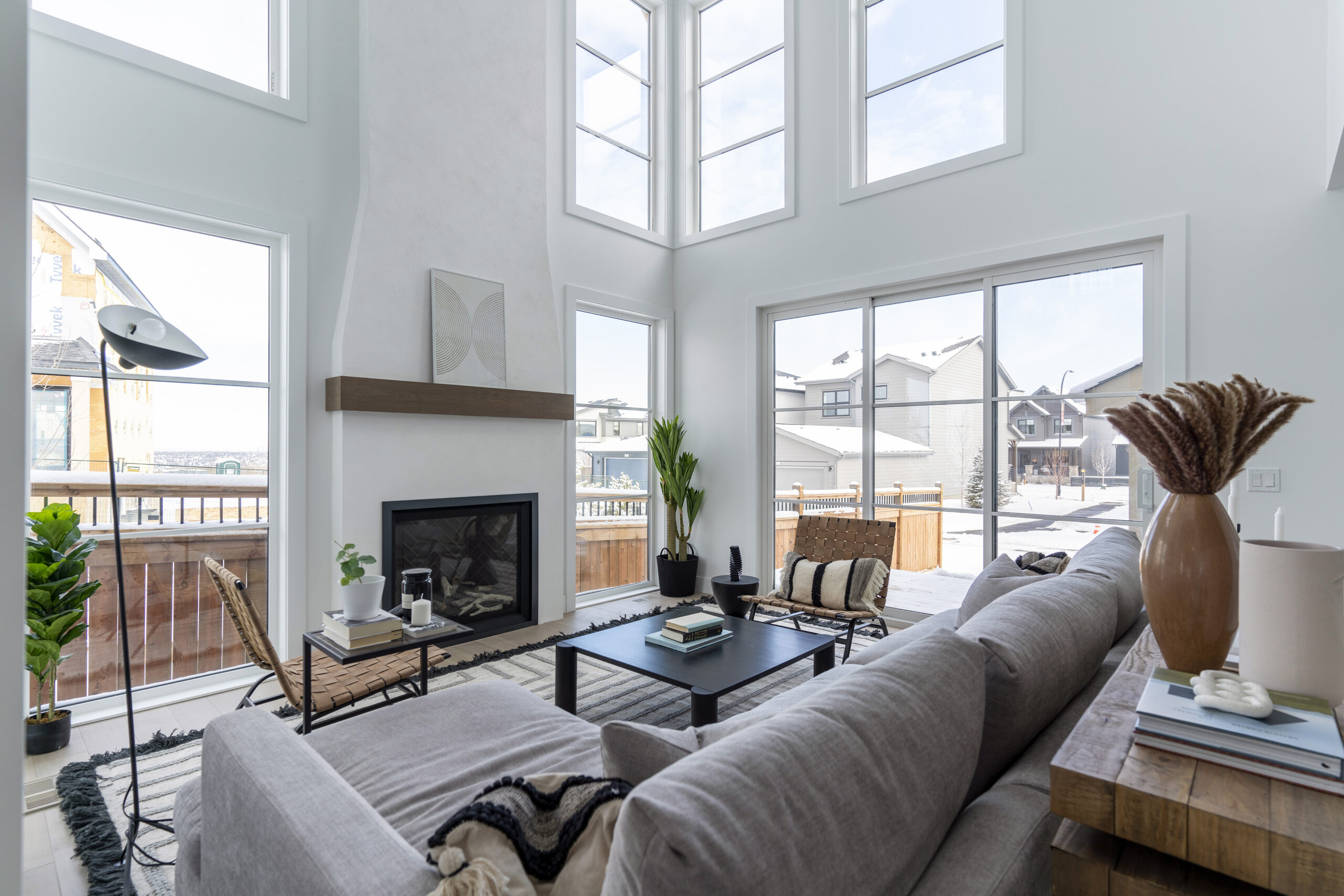 04/05
Bright ideas.
Large, expansive windows bring daylight deep into each room, and wider home designs provide more opportunities for rooms with natural light.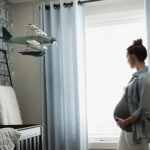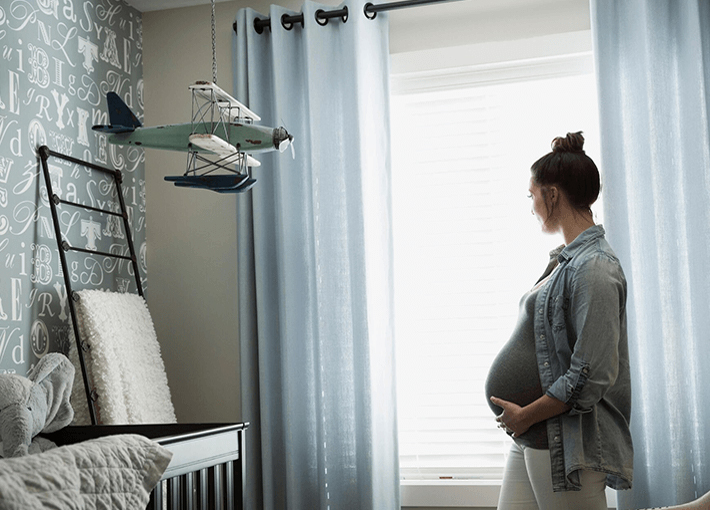 05/05
Breathe easy, inside and out.
Air quality indoors is as important as it is outside. With standard HEPA whole-home filtration and low-VOC requirements for each home in Westhills, you too can breathe easy.
Architecture
Authentic styles that make a statement.
Homes in the Willows are as much a part of the beauty of the environment as the course itself, featuring dramatic, varied architectures respectful of the origins and intentions behind each style. They each reflect the artistry of shapes and space, of rooflines and articulation, of natural and man-made materials.
Craftsman
English Tudor
Victorian
Prairie School
Modern Prairie
Farmhouse
Home Style
Craftsman
Craftsman style homes are typically wide frontage bungalows with low-pitched gable roofs accentuated by wide overhangs and exposed roof rafters. The most common design for a Craftsman bungalow is a partial front porch configuration where the porch gable is perpendicular to the main roof. Porches are typically supported by tapered square columns although a variety of column configurations are used.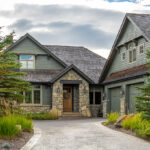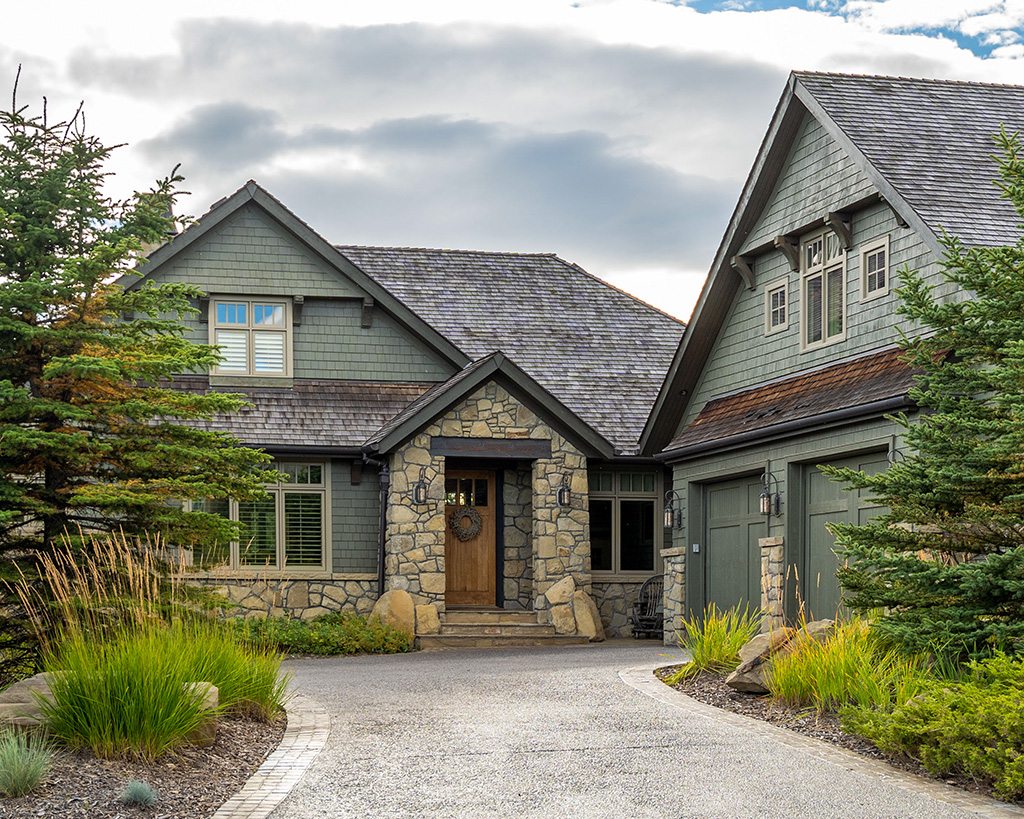 Home Style
English Tudor
The Tudor style is characterized by steeply pitched roofs with side-gabled façades dominated by one or more prominent cross gables. The gable ends are typically finished with decorative half-timbering and stucco. Brick and stone are also found in gable ends, but half-timbering is the prevailing feature of Tudor style homes.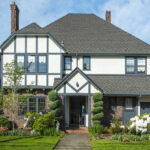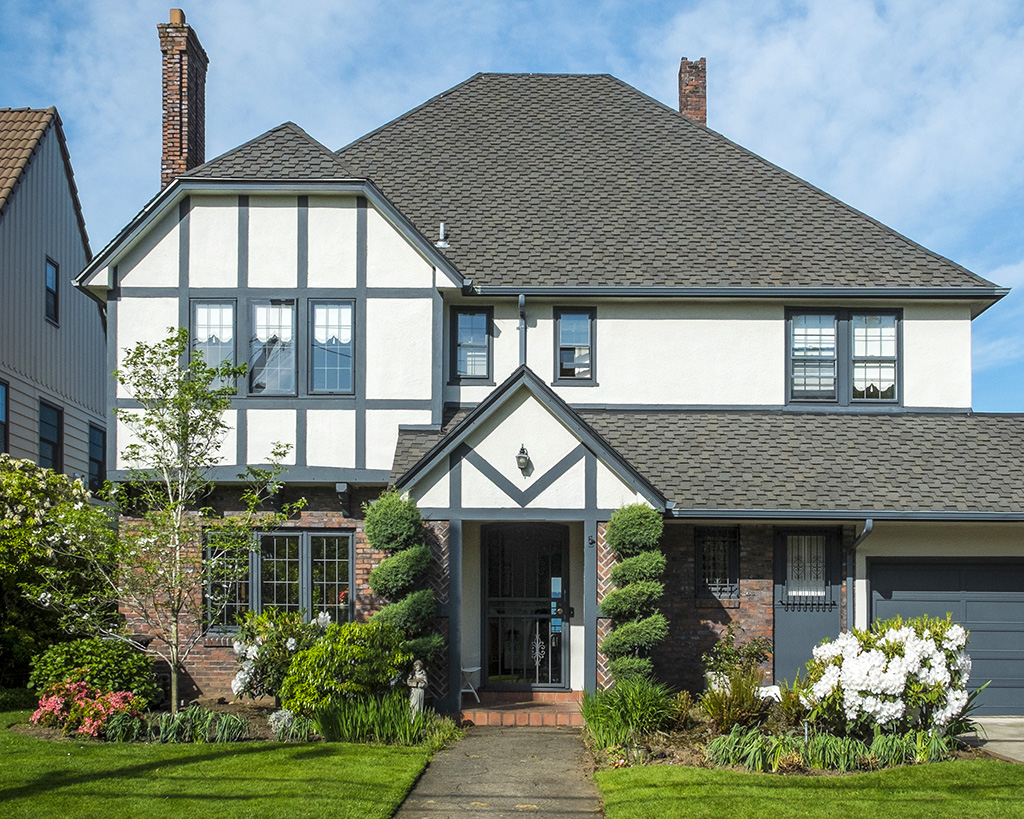 Home Style
Victorian
Victorian style homes are rather varied in character. In Western Canada they are typically either Queen Anne or Stick versions of the style. Both types are known for their steeply pitched roofs and dominant front facing gables.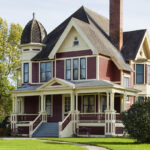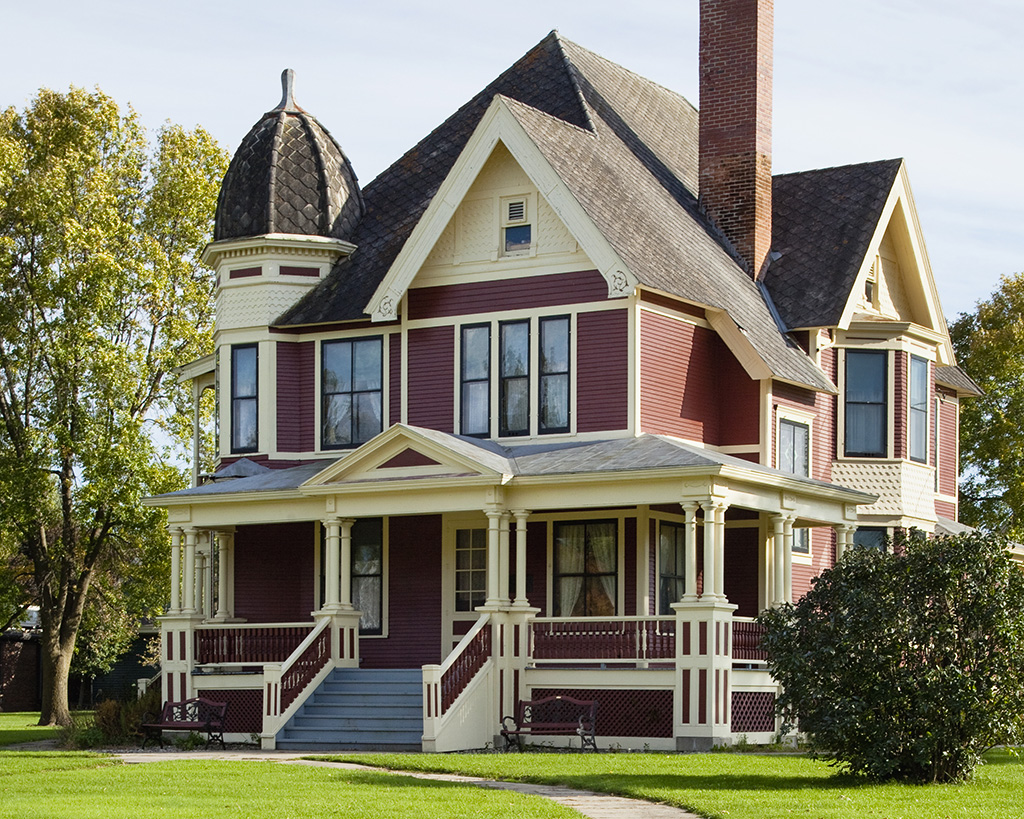 Home Style
Prairie School
Prairie style homes can be identified by low pitched hipped roofs and large overhanging eaves. The essence of the style is to anchor the building solidly to the ground through the use of strong horizontal elements, such as material coursing, banks of windows under deep overhangs, and low garden walls. Interior rooms tend to flow together and intersect through open planning. The use of natural materials on the interior and exterior are critical to the Prairie style.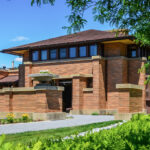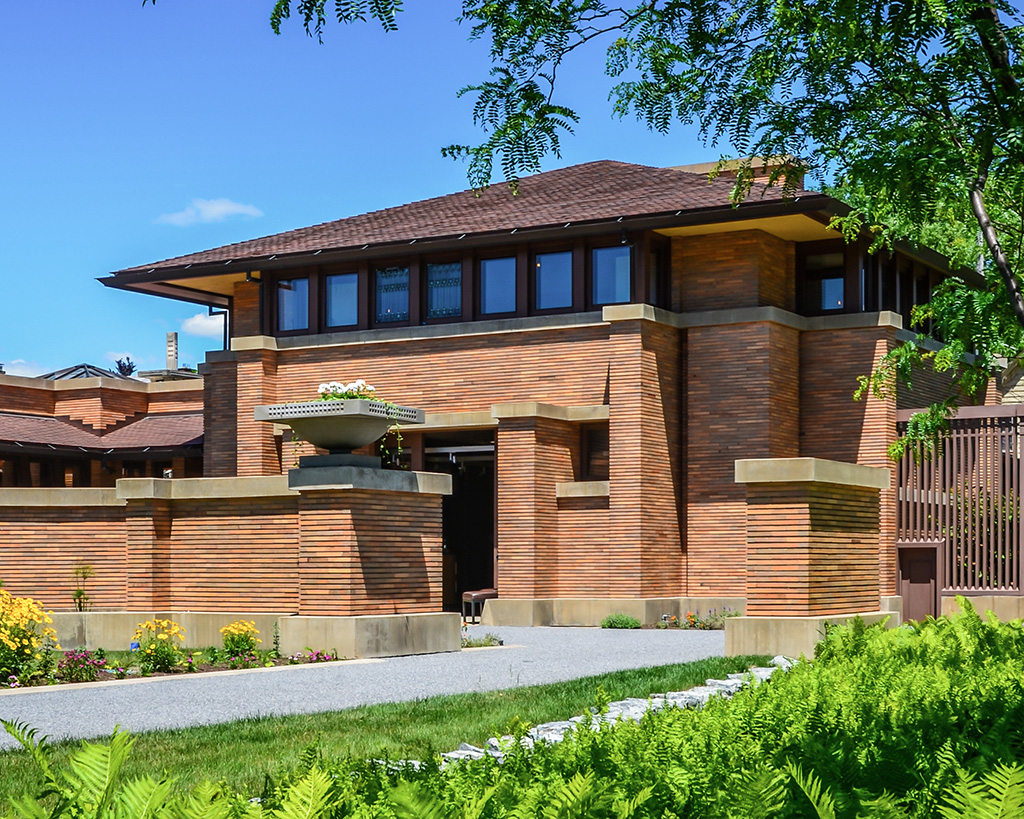 Home Style
Modern Prairie
Prairie style homes can be identified by low pitched hipped
roofs and large overhanging eaves. The essence of the style is to anchor the building solidly to the ground through the use of strong horizontal elements, such as material coursing, banks of windows under deep overhangs, and low garden walls.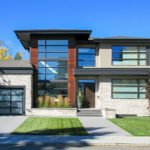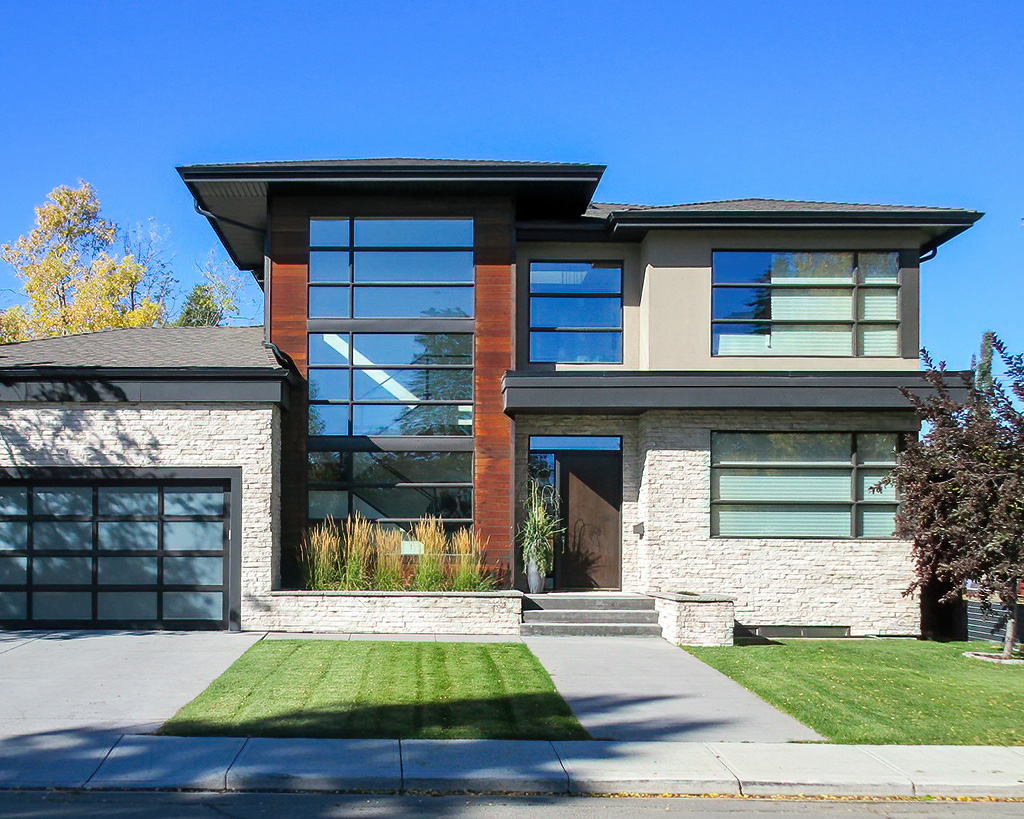 Home Style
Farmhouse
As the name suggests, Farmhouse style homes are inspired by traditional rural house types found across North America. The style is characterized by simple detailing, gabled roofs, and front porches. Cladding materials are typically horizontal bevelled siding and vertical board & batten panelling.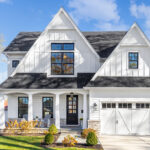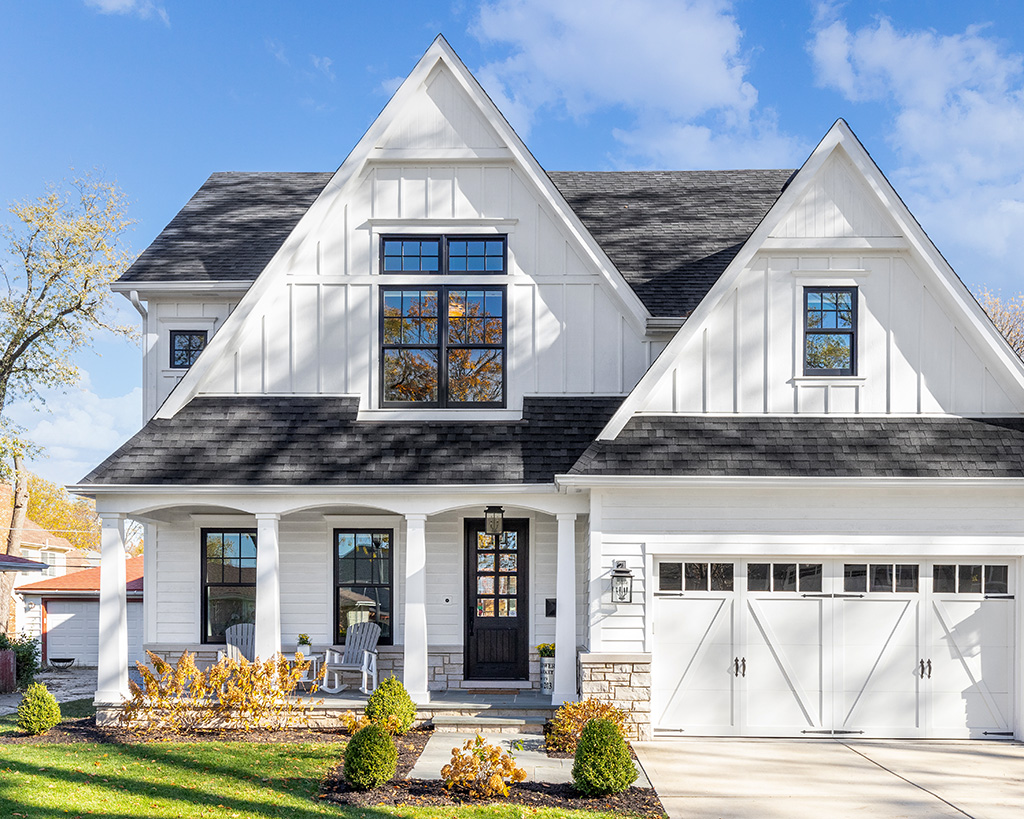 Builders
Bringing your vision to life.
Building your home is an incredibly meaningful decision, and choosing the right partner is all the more important for it. To achieve Dream's goals for the final Willows community it was critical to ensure each home would make a statement in and of itself. Our curated, vetted partner group reflects the very highest of homebuilding standards – a carefully selected roster offering a broad range of services, from 'hands-off' high design to fully custom builds.








Home Types
For all who aspire to live here.
No matter your stage in life, there's something for you here so long as you aspire to it. Dramatic naturalized streetscapes full of estate residences, villas, and luxury multi-family homes provide a range of options from larger more private parcels to options for a more lock-and-leave lifestyle.
Residences
The largest homes available, residences within the Willows come in a range of sizes and styles, from bungalows to two- or more storeys. However, shared among them all is a dramatic, eye-catching presence wherever they're built. Found alongside some of the most spectacular golf course vantage points in the community, each residence is an architectural showcase from the front or the back.
Builders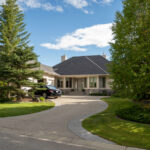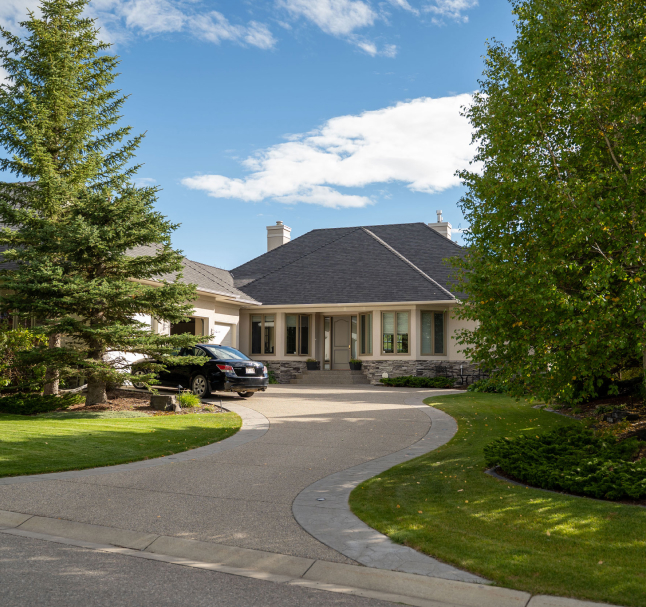 Villas
The downsizer's dream, villas offer modern single-level living in a compelling package that supports aging-in-place and lets homeowners worry less about lawns and more about the next destination on their itineraries.
Builders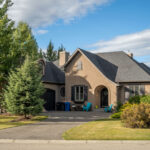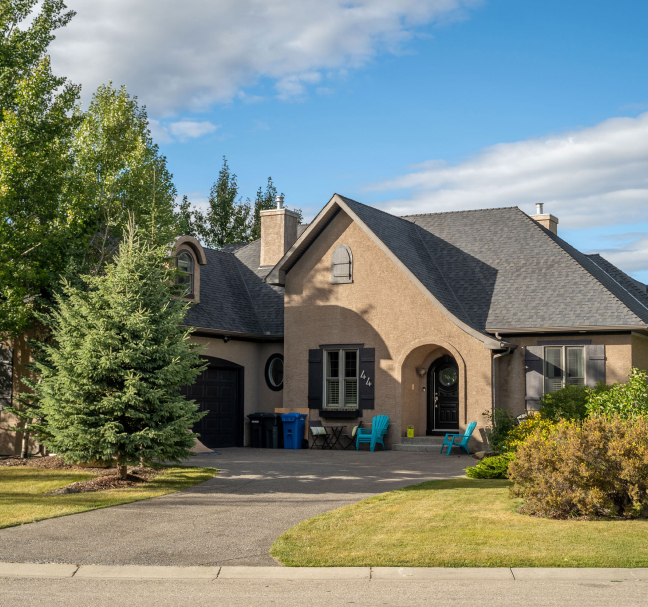 Condos
Whether you escape to the south for the winter or Saskatoon is your full-time home base, high-end resort-style condominiums offer the ultimate hands-off lifestyle. With spectacular golf course views, generous outdoor living included social memberships at the Willows Club, and access to clubhouse amenities
Builders